Film and Q&A: "Who Killed Vincent Chin?"
May 30 @ 6:00 pm

-

8:30 pm

Free
  "Who Killed Vincent Chin?" is a documentary film about the murder of Chinese American Vincent Chin, who was beaten to death by two white men, Ronald Ebens and Michael Nitz, in June, 1982, in Detroit, Michigan. Chin was a 27-year-old engineer and was celebrating his bachelor party the night he was fatally attacked. The anti-Japanese sentiment at the time was strong in Detroit due to the rise of Japan's automotive industry and the decline of Detroit's auto business. Ebens and Nitz were automobile workers. They mistook Chin for Japanese, blamed him for the city's growing unemployment, and attacked him with a baseball bat after a brawl. Ebens and Nitz pled guilty to manslaughter in 1983 despite an original charge of second-degree murder. They denied it was a racially charged hate crime and never served time in prison.
The documentary interweaves multiple narratives to recount the story through interviews with those present at the crime or its legal aftermath, including Chin's mother Lily Chin, eyewitnesses, one juror, Chin's friends, and Ebens and his wife. It also documents the community activism that pushed for the retrial of the case as a civil rights Supreme Court case. The documentary contains graphic language describing violence. Viewer discretion is advised.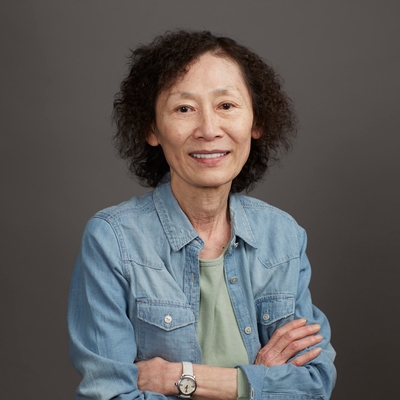 Christine Choy: was trained as an architect, receiving her Master of Science degree from the Graduate School of Architecture, Planning, and Preservation at Columbia University. Soon thereafter, her life took a different direction-direction. Christine crossed the country to Los Angeles, studying at the American Film Institute where she earned a Directing Certificate. Christine has produced and directed about seventy works in various forms, receiving over sixty international awards. Among them are numerous fellowships such as the John Simon Guggenheim, the Rockefeller, and the Asian Cultural Council, as well as an Academy Award Nomination for the documentary film, "Who Killed Vincent Chen?". Christine has an equally impressive history as an educator, teaching not only at NYU at both the undergraduate and graduate levels, this year once again as Chair of the former, but also at Yale, Cornell, and SUNY Buffalo. She was also a visiting scholar at Evergreen State College, as well as the Oslo and Volda Film Institute in Norway.