On the first non-holiday Monday of each month, Not In Our Town Princeton offers a series of Continuing Conversations on Race and White Privilege, which are free and open to anyone interested in advancing their understanding of racial justice. All recorded NIOT Princeton programs are posted to the PPL's YouTube playlist, accessible here, within a week of the event. (If you don't see an event, e.g. our October 2022 program, it's likely because the speaker did not give us permission to record.) These conversations have been an important part of our mission since 2009!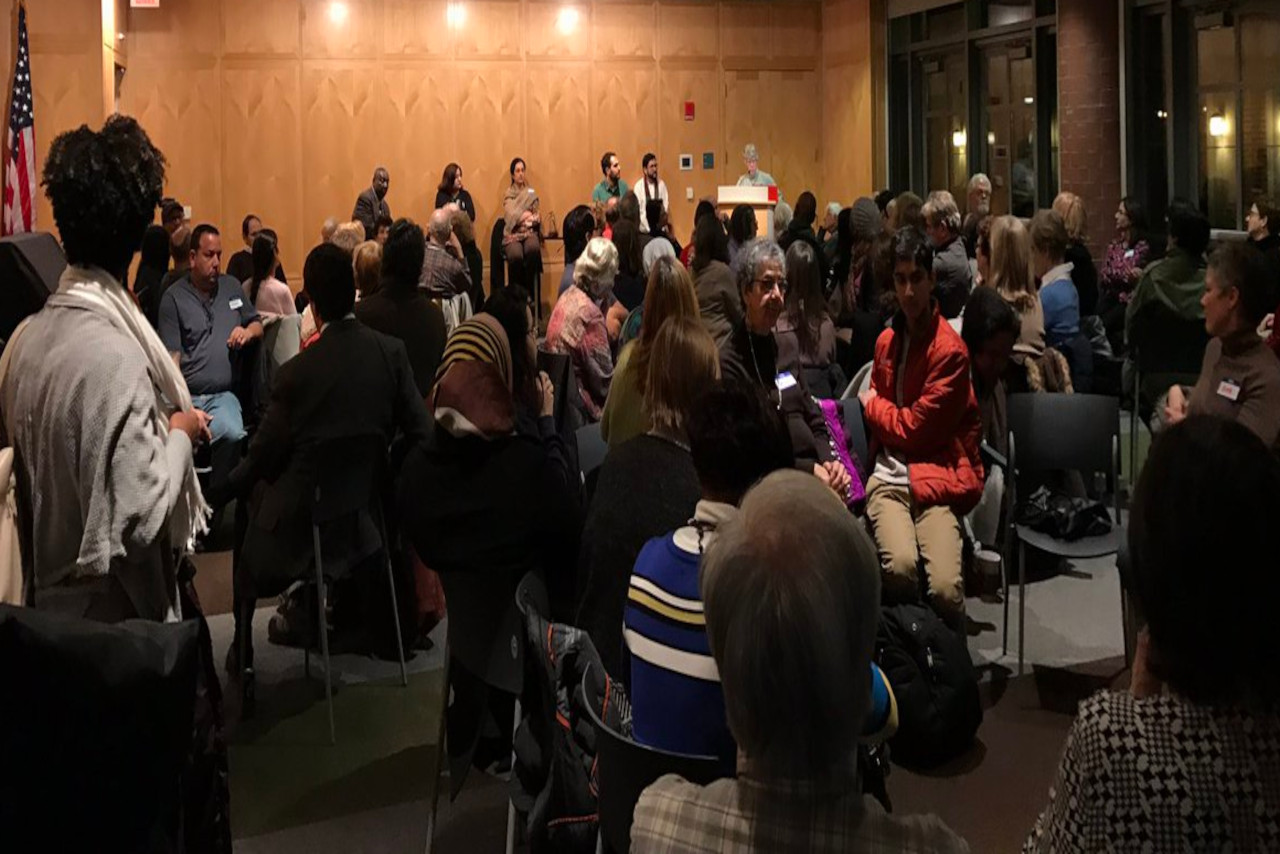 Not In Our Town Princeton's Unity Awards recognize students for their efforts to advance racial justice, equity, literacy, and address white supremacy, in the Princeton schools and beyond. More than 100 people attended the June 8, 2023 hybrid Unity Awards ceremony, the 25th year Not In Our Town Princeton (NIOT) has honored students for their racial justice work. Read the Town Topics story about last year's ceremony here.
Young people have often been at the forefront of social change.
We are proud to have created this opportunity to recognize & celebrate their work.
If you are or know of a 

Princeton Middle School or Princeton Charter School eighth grader or Princeton High School junior or senior who

who you would like to see recognized in 2024, watch for a link to our nomination form here in the spring.
The formation of the T&T team was announced to NIOT members at the Continuing Conversations (CC) session in December 2017, when NIOT board members Shirley Satterfield, Fern Spruill and Larry Spruill talked about their lives and experiences with racism in Princeton. The moderator, Dr. Ruha Benjamin, noted that there cannot be reconciliation if there was no relationship to begin with, hence the name was changed to Truth & Transformation. An invitation was extended to the CC attendees to join the initiative. About 25 people signed up, and the first meeting was held in April 2018. The team has been meeting regularly since then (with a hiatus during the height of Covid) and has focused on self-transformation. As an example of racial justice action undertaken, T&T members appeared at the Town Council to make the case for recognizing Indigenous People's Day, which resulted in Princeton Council Resolution 19-278. 
There is, of course, more racial justice work to be done. We invite all individuals who are passionate about transformation towards racial equity to join us on our journey. You need not be a Princeton resident to participate.